SCCAS Human Race Team 2013
It's time to sign up for the 2013 SCCAS team and support our 4th year of participation in the Human Race!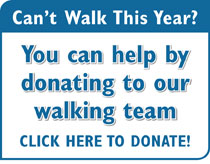 Save the Date - May 11!
The 33rd annual Human Race where Santa Cruz participants will once again meander along our beautiful West Cliff Drive to raise money for their favorite local organizations is being held on Saturday, May 11.
Over the last three years the shelter has benefited from this event with almost $15,000 raised by staff, volunteers and friends of the shelter. This year we have even loftier goals, and we're counting on you to help us achieve them.
It's easy to sign up and join the SCCAS team.
1. Go to: www.humanracesc.org
2. Go to Team Participants, then click and scroll to Santa Cruz County Animal Shelter. This will take you to the SCCAS team home page.
3. Select 'Join Team' at top of page.
4. Fill out the information to set up your personalized web page and 'Sign Up.'
Human Race pledge sheets for offline donations are available from shelter staff members. Just ask for one!
Everyone is welcome, INCLUDING DOGS, so invite your animal loving coworkers, friends, family and even your dog to join our team. You'll be part of an important shelter fundraiser, plus participating is LOTS OF FUN!!!
For further information or questions about the event, please feel free to contact Erin Conway, HR Team Captain, at conbow@comcast.net or cell 831-535-2949.
Sign up now and check back for more info to come right here on this page!
A look back at our 2012 team…