Seminar on Canine Fear, Anxiety and Aggression
CANINE BEHAVIORIST TRISH KING TO PRESENT SEMINAR IN SANTA CRUZ
SUNDAY, MAY 5, 2013 • 12:30 pm - 6 pm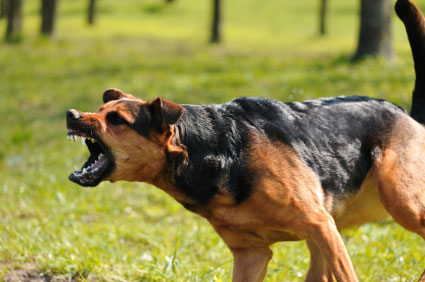 On Sunday, May 5, 2013, Santa Cruz County Animal Shelter (SCCAS) will host renowned canine behaviorist Trish King of Canine Behavior Associates to present a seminar on Canine Fear, Anxiety and Aggression, from 12:30 pm to 6:00 pm at 1400 Emeline Avenue, Building K, Room 206/207, in Santa Cruz, CA.
Fear is the most primitive and necessary of all emotions—it's also the one that interferes most with the lives of us and our companions. Fear can be the reason some dogs are aggressive to other dogs and/or people, or it can cause anxiety that wrecks havoc on our homes. This seminar will cover the causes of fear, the body language of fear and ways we can help our dogs overcome this most prevalent of issues.
Trish King established the Canine Behavior Academy at the Marin Humane Society and leads seminars, webinars and workshops on dog behavior, canine management, temperament assessment and the handling of difficult dogs. She is the author of PARENTING YOUR DOG (TFH Publications) and writes articles on dog behavior for numerous publications. Her goal is always to enrich the lives of both animals and people through the humane and thoughtful use of relationship work, environmental management and training.
Participation is limited and a $50 prepaid registration fee is required. To reserve a seat, please contact Jen Walker at jen.walker@co.santa-cruz.ca.us or call 831-454-7202.