Humane Education
Santa Cruz County Animal Shelter wants to help you establish a humane ethic in your workplace, school, club or association. We can provide an Animal Control Officer or shelter staff member to speak to your group as well as give tours of our shelters.
For more information about Humane Education or to request a presentation/tour, please contact Jen at 831-454-7202.
SANTA CRUZ COUNTY ANIMAL SHELTER PARTNERS WITH GROWING KINDER to Provide Humane Education Programs in Santa Cruz County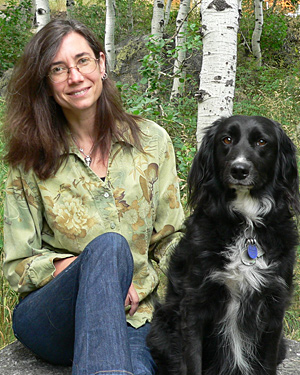 Jen Walker founded Growing Kinder in 2011, based on her professional experience in animal welfare and humane education. She has previously run many of the programs offered by Growing Kinder while employed at animal shelters in Washington and Oregon. Jen has also taught summer-camp and after-school programs in general science, environmental studies and animal welfare, has been an environmental docent, and interned at a wildlife rehabilitation center. The thread that weaves through these activities is responsible stewardship for all, for animals (domestic and wild, and people too), and for the world around us.
Jen has pet partners who assist her with many of humane education programs. Moon, a rescue dog from Halfway, Oregon who spent the first year of her life as an outside dog on a chain, teaches children empathy and dog safety. Guido, a shelter cat from Salem, Oregon, specializes in feline-human communications and cat safety.
Growing Kinder is a non-profit organization (501(3)(c) approval pending) dedicated to providing humane education throughout our community. It offers a variety of programs, beginning with pre-school, through high school (service learning, and Boy Scout merit badge counseling) to adult education (including pet first aid and disaster preparedness).
Growing Kinder is built upon partnerships with other local and national organizations, most especially with the Santa Cruz Animal Shelter, which provides logistical support for many of these programs. Other current partners include Head Start, Boys & Girls Club, Big Brothers/Big Sisters, Delta Society, Kids Scoop, and the Boy Scouts of America.
Growing Kinder operates primarily in Santa Cruz County, from Watsonville - through the city of Santa Cruz - north to Scotts Valley and out to the mountain communities of Felton, Ben Lomond and Boulder Creek, as well as the Santa Clara County area of the Santa Cruz mountains.
If you are interested in learning more about Growing Kinder's programs, and to schedule presentations including shelter tours, please contact Jen at jen.walker@co.santa-cruz.ca.us.
CURRENT PROGRAMS:
Pet Start
Pet Start serves the youngest students in our community, pre-kindergarten through First Grade. It is an introduction to responsible behavior and safety around pets, involving three sessions: Case of Care, Tail Talk, and Meeting a Dog. The latter two include a feline and a canine animal ambassador, respectively.
Kids Speak for Pets
Kids Speak for Pets teaches basic reporting skills, empathy for others, and the importance of community involvement. Middle School students take part in this program. Participants are introduced to an ambassador animal and learn their story, learn about other shelter pets, then the students write mini-biographies of individual pets for publication to assist in pet adoptions.
Boy Scouts merit badge counseling
Boy Scouts of America offers merit badges in dozens of subjects, and scouts must earn badges to advance in scouting. Growing Kinder is capable of providing counseling regarding the following badges: Pet Care, Dogs, and Veterinary Medicine.
NEW PROGRAMS FOR 2012:
Service Learning Together
Multi-session program educating participants in what animal shelters do, including both classroom and hands-on components, often (in SL) with a presentation by the student at the conclusion. Students are generally aged 13 to 18
Safe & Sound
A single-session workshop derived largely from materials created by the Humane Society of the United States and American Red Cross and aimed at training pet owners in disaster preparedness and basic pet first aid.
Dogs & Storks™
Education for expectant families that own dogs, on how to prepare their household for the arrival of an infant. Program focuses on safety techniques, dispelling myths, and evaluating individual situations.
Delta Society training and evaluation
The Pet Partners program trains volunteers and screens volunteers and their pets for visiting animal programs in hospitals, nursing homes, schools and other facilities. Evaluation involves a written test and a half-hour hands-on assessment.