Pet of the Week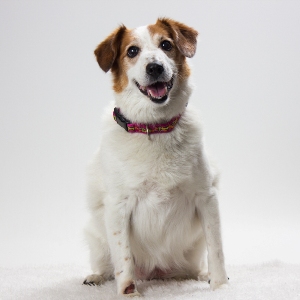 MOLLY (A199717)
Molly has been around the block, in a few ways…She has been adopted from a shelter and from a rescue, seen good times and rougher days. One of her people is going through Hospice now and his wife is unable to care for Molly any longer. We're told that Molly likes her routines: just under a mile walk morning and evening, plenty of time for beauty rest, and adult companions. She is housetrained, walks nicely, and does fine with free range of the house all day long. She is a poster dog for why adopting an older pet is a great idea!
In recognition of International Senior Citizens' Day on August 21st, the Santa Cruz County Animal Shelter will be celebrating our own seniors by offering half-priced adoptions on all adoptable animals six years and older during the month of August 2017.
These Golden Oldies have an adoption package similar to the rest of the pets adopted from our Shelter including: spay/neuter, age appropriate vaccinations, microchip ID, veterinary exam, carrier for cats and rabbits, and a collar, leash, and license for dogs. Gift bags from local pet supply stores will be given to the senior pets as well.
Molly is 12 year-old, spayed/female, Aussie/terrier mix
To Adopt: Santa Cruz County Animal Shelter, 1001 Rodriguez St., Santa Cruz