Pet of the Week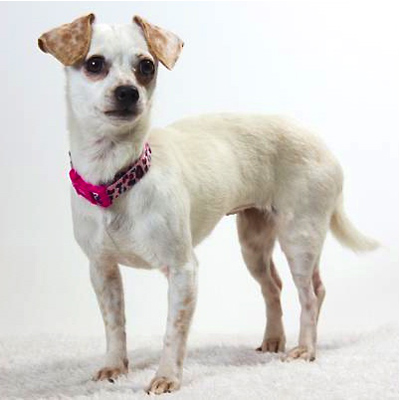 BECKY* - ID#A224005
See video of Becky below:
Becky is a bouncy, fun loving girl, very attentive and alert to her surroundings. She may be deaf but has shown some tendency to hear loud noises and will startle. She is not as confident with people as she is with dogs and she can tend to be somewhat hand shy and cautious on her approach. The deafness could be the reason for her cautiousness or it might be a lack of socialization as a youngster. She'll need a person who is willing to work with her to develop her confidence and trust with people, and also train her with hand signals. We feel that Becky would do best in a home with another confident, playful dog her size as that tends to be the situation that brings out the best in her.
Becky was found as a stray in the Corralitos/Freedom area. She is a spayed female, cream Chihuahua, appx. 2 years old.